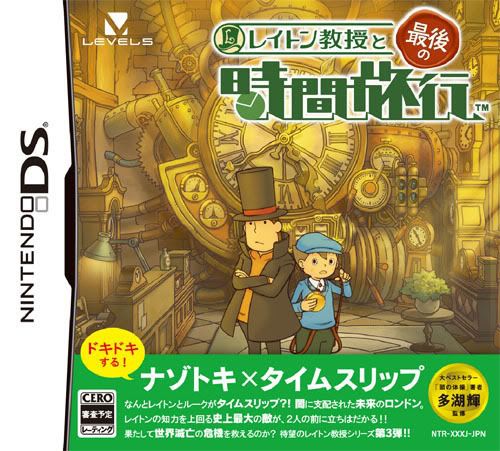 Professor Layton and The Last Time Travel, é o terceiro jogo da série Layton, esta versão conterá novos puzzles e personagens.
Certo dia o Professor Hershel Layton recebe uma estranha carta que diz ser de seu assistente Luke dez anos no futuro. Investigando a fonte de tal carta, chega a encontrar um cientista que está trabalhando em uma máquina do tempo, e que por acidente o primeiro-ministro da Inglaterra e sua esposa são jogados em algum local do tempo-espaço. Com a ajuda de Max e seu assistente Luke vão para o futuro, especificamente na futura Londres, e terá de solucionar mais um caso. Onde no tempo-espaço estarão os amigos desaparecidos? Acho que nem Carmen Sandiego sabe
O jogo está previsto para 27 de Novembro de 2008 no Japão.
Site Oficial: http://www.layton.jp/jikan/
Fonte: 1UP
Tags: Aventura, Level-5, Nintendo DS, Professor Layton, Professor Layton and The Last Time Travel