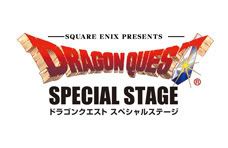 Yuji Horii, criador da série Dragon Quest, anunciou que Dragon Quest IX: Portectors of the Sky tem data de lançamento marcado para 28 de Março de 2009 no Japão, o jogo é extremamente aguardado pelos fãs e será exclusivo do DS.
Mas antes mesmo de divulgar a data de lançamento de DQIX, Hori anunciou que Dragon Quest X será do Nintendo Wii, embora o jogo ainda demora bastante ou anos para ser lançado. Porém Horii não falou em exclusividade, muitas possibilidades ainda estão em aberto.
Confiram imagens do anuncio feito pela Square-Enix e o novo video já disponível de Dragon Quest IX!
Site Oficial: http://www.level5.co.jp/products/dq9/index.html
Imagens:
Video:
Fonte: Gamekyo
Tags: Dragon Quest, Dragon Quest IX : Protectors of the Sky, Dragon Quest X, DS, RPG, Videos, Wii